Levelling up in life is all about nurturing and creating opportunities for growth that will ultimately lead you to where you want to be. Leveling up is also not important to only individuals, but for the community as a whole. Do you want to know why? Continue reading for our 3 Top Tips on how you can level up your life right now!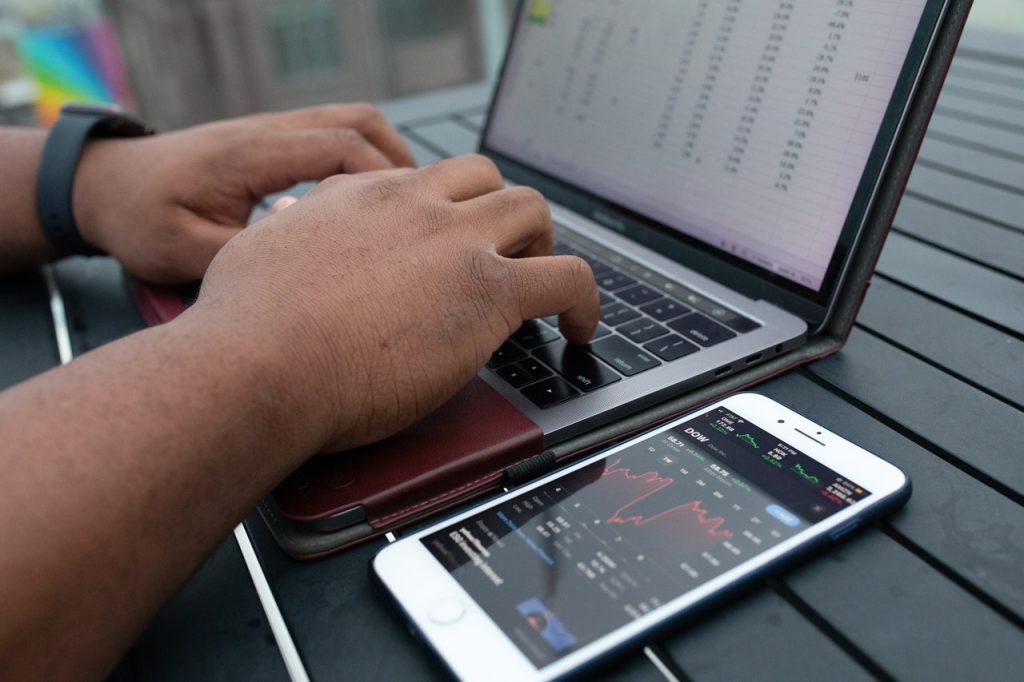 What does "levelling up" mean?
Simply put, levelling up is improving on your current socioeconomic position in a way that feels empowering. It is also sometimes called "social mobility," a term more widely used in government and academic reports that refers to the movement of people, upwards or downwards, between social classes in society.
Levelling up in life can have many different meanings for different people: it can mean finishing a degree, buying a house, securing a permanent contract, or even doing 3 hours of exercise every week! Whatever your next level is, getting there can be incredibly powerful to not only yourself but your community too.
Why is levelling up important?
Evenfields' founder and CEO, Denise Myers, believes that "levelling up is important to increase generational wealth, not only for you and your family but for the Black community as a whole. The ethnic pay gap is one of the reasons that this is still a problem – unfair employment and recruitment structures."
This is an issue investigated by Bloomberg, who notes the growing problem with Black wealth in the UK, and argues that levelling up (or social mobility), is the best way to bridge the wealth gap and build a more inclusive and diverse society.
Wealth accumulation increases the economic viability of families and their communities, providing opportunities for future generations and fostering resilience during times of uncertainty.

Bloomberg, 2021
A recent study from the Solicitors Regulation Authority has exposed the racial and socioeconomic discrepancy in the legal sector. Of all Lawyers in the UK:
63% went to public schools
46% of female lawyers work in corporate
17% are from lower working-class backgrounds
16% of partners are from lower working-class backgrounds
10% from lower working-class backgrounds work in corporate
Of all lawyers in the UK, 12% were Asian and 2% were Black.
Unfortunately, these figures are not exclusive to the legal sector, and instead, reverberate throughout much of the UK's market.
Coming out of the pandemic, 41.6% of young Black adults were unemployed, compared to 12.4% of White young adults. Recent statistics also show that Black graduates are also more than twice as likely to be unemployed (at 8.6%), compared to their White counterparts (at 3.4%).
So, what can be done to hit these unemployment statistics and initiate a movement of prosperity and growth across marginalised communities?
By levelling up in life, whatever that may mean to you, you are not only enabling yourself to reach your full potential and thrive, but also inspiring your community to do the same. Social mobility is important because it raises aspirations amongst communities, exposing individuals to the world of endless possibilities and career paths – opportunities that exist and are reachable for everyone.
3 Top Tips to Level Up Your Life Right Now!
1. Education and Training
Don't get stuck in routine occupations with no way out! There are many progression and training opportunities out there that will enable you to effectively level up your life.
Bloomberg argues that "one of the pathways to more effective wealth building begins with access to higher income, a goal that can require advanced levels of education." In reality, investing in your education and training is one of the best – and easier – ways to foster growth, and enable a jump to the next level.
2. Find inclusive employers who are tackling social mobility
If you've done all of the above, but are still struggling to find the role that will catapult you into the next level, maybe you haven't been looking in the right places! Start applying for roles and positions at companies that are committed to diversity and inclusion. Our Evenfields job board is a great place to find inclusive companies that are tackling social mobility. By accessing our job board and signing up, you'll be able to find over 800 jobs from all sectors and industries – all there waiting for you.
3. Get Yourself A Mentor
Mentorship is very important. Find someone who can give you direction and nurture you to be the best you can be. This can be a career coach, family member, work colleague, employer, etc. You will be surprised at the number of inspirational people that surround your everyday life, once you start looking around your inner circle and work environment! And if you're struggling to find the right mentor, then networking will be your best friend!
Pro-Tip: To make the most out of your mentor, clearly make it known that you want to level up: tell them where you want to be so that you can receive clear and practical instructions.
The key takeaway point from this blog is that you have the ability to level up almost immediately, you only need to find the right opportunity.
Are you feeling a little overwhelmed? Not to worry! Evenfields Careers and Evenfields Community is a great place to get connected with inclusive employers. Follow our social media pages for daily employability advice, as well as our LinkedIn and Facebook groups (where you will be able to connect with hundreds of professionals from various fields in the UK). For more information and guidance, please check our range of Black Careers Matter employability courses, which cover career building and lots more!